Get paid on your website.
PION ensures high speed and conversion of acquired  payments.
Boost your sales turnover, attract new clients that will love your service!
GET A FREE QUOTE
Accept payments & make payouts 
Card & Alternative methods payment processing
With our global acquiring network, you can process your customers' card payments and accept alternative payment methods easily around the world. Just connect to our platform via a single API and you're good to go.
SECURE PAYMENTS....ANOTHER CUP OF COFFEE, WHY NOT?
PION is a PSD2/SCA ready all-in-one secure credit card processing solution for your online business. It will help you, as a merchant, process and store credit cards right on your website, accept recurring payments and reorders.
This service is PCI Level 1 certified and allows for PCI compliant credit card processing which means it takes full responsibility for the online payment security in your store.
PION keeps your chargebacks to the minimum and secures your payment so your transactions are protected from fraud.
BETTER-PERFORMING...ENJOY SKYROCKETING OF YOUR BUSINESS
With PION, you retain total control over your checkout process and avoid risky redirects. Your credit card form is embedded right into your websites' checkout page, so your customers won't have to abandon your site to pay for their order. This creates a seamless customer experience and lowers cart abandonment rates. Conversion rate is putting thumb up 🙂
ULTIMATE FLEXIBILITY...HAVE JUST ONE CUSTOMER ON ARCTIC POLE? LET HIM BE paid!
Explore new markets and need additional payment method for your online business? PION is always ready to make it for you, and you won't wait in a queue. Because you are always first.
TIMELY PAYOUTS
Issue timely, secure single or mass payouts to customers using a wide range of payment instruments, including bank cards and alternative payment methods, all with a simple click.
Be sure that you will receive your money exactly on time without any delays from our side.
BORDERLESS PAYMENTS
PION supports processing charges in various currencies, so you can present prices in a customer's native currency, improving sales and helping customers avoid conversion costs.  
INSTANT ACCESS TO FUNDS
PION offers you flexible payout schedule which can be easily changed.
Payouts to bank cards & Credit Fund Transfers
Streamline your business with the fastest and most convenient way of sending funds to your customers anytime you need.
Making payments one-by-one is time-consuming? With PION you can make hundred of payments with just one click of the mouse.
Features that help your business grow
Recurring payment + 1 click payment=  
The smartest way of payments
Recurring payments guarantee that you'll get paid. Calculating your income is incredibly easy since you know exactly what you're going to receive during a specific time frame. You can use this information to forecast future growth and earnings as well. 
By integrating 1 click payment option into your site can make it much more accessible for customers as it minimises the need to have the credit card at hand. Tokenization of payment card (card information saved from a previous payment) is absolutely secured. This ensures convenient and fast payments. 
payment security
Secure online payments & Effective anti-fraud protection
Fraud monitoring technology, SSL protocol, Tokenization, Address verification service (AVS),  3D-secure for secure payments by cards, PCI-DSS Compliant. As a result: 
PION keeps your chargebacks to the minimum and secures your payment so your transactions are protected from fraud.
Payment page
Customize your payment page for a better customer experience
Custom design, Multi-currency and multi-lingual settings, optimized for any device. Convenience for any operation and any customer.
Convenient merchant dashboard
Track your business  
With PION you get simple, convenient, intuitive Merchant Dashboard through which to manage customer payments, analyse business operations, and export the necessary data.
Draw up statistics, real-time data, analytics, statements.
Transaction management: refund, payment cancellation, separate capture transaction.  
Technical Features that help payments be successful 
Cascading
The cascading feature allows us to configure the appropriate distribution of transaction to the right acquiring partner for our merchant clients. Transactions from a certain region can be directed to specific acquiring partners to provide better approval ratios and increase profit. 
routing
Intelligent payment routing consists of working with multiple payment service providers in order to be able to use the most relevant one for a single transaction. This technology ensures successful payments and payouts which increases conversion. Woo-hoo!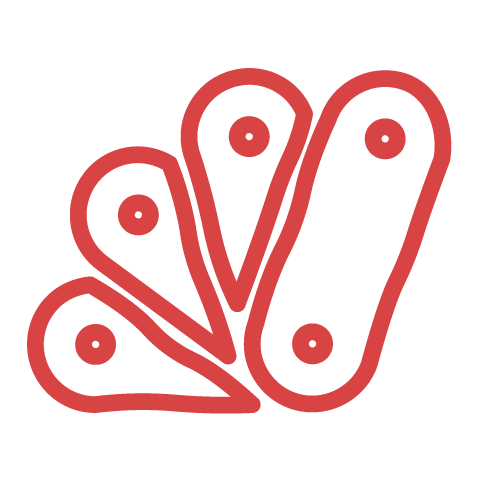 scalability
PION stands always for your business to grow. With PION your payment platform is able to adjust with you. As you increase volume, you should be able to easily move into higher processing levels without much issue. You can grow beyond the borders and be relaxed, everything will perform.
24/7 support
You as our adorable client have a dedicated account manager that leads you to achieve your business objectives. To all your burning questions we have an answer… 24/7!
UK operations are provided by BLOOM FINANCE LTD. BLOOM FINANCE LTD is an authorised Electronic Money Institution agent regulated by the FCA under registration number 902912. BLOOM FINANCE LTD is registered in United Kingdom with the company number 12853058.
Pion.finance is operated by Bloom Finance LTD.
Address: 48 Crompton Street, Liverpool, Merseyside, England, L5 2QS.
EU operations are provided by PionPay OU. Registration number 14852037. PionPay OU is a registered agent of Pervesk UAB which is an electronic money institution authorised by the Central Bank of Lithuania (Licence No.17) for the issuing of electronic money and provision of payment services. 
Address: Peterburi tee 47-201, Tallinn, 11415, Estonia
Conforming PCI DSS certification testifies that the PION's electronic payment processing system complies with all the safety requirements
of VISA and Mastercard payment systems.